Top 5 factors to consider while purchasing a flat that you want to resale in the future
Posted onOct 20, 2022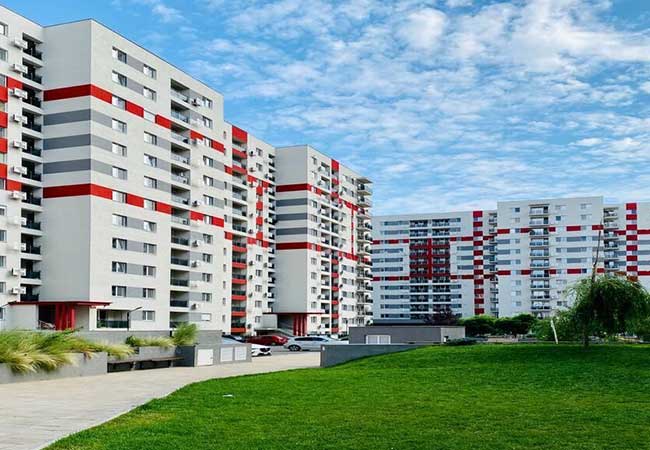 Investment strategies in Kerala, Kerala, Trivandrum
If you are purchasing an apartment with a plan to resale it sometime in the future, then you should consider certain things before going ahead with the purchase. This would be wise to bear in mind how the other buyers would view the house that you have been considering purchasing.
Life is uncertain and so a critical need might arise anytime when a dream home needs to be put up for sale as well. Whatever the reason be, no one wants the headache of a property that is difficult to resell. So, here is a list of the major home resale factors that you should ideally be aware of to continue your journey of home purchasing.
Developer's Reputation & Goodwill
Always validate the profile of the developer before buying an apartment. You must do thorough research on the builder's profile and dig in through the history of the builder. It is important to make a detailed study of the credibility and earlier projects which he has delivered before you invest in property. Established credentials of the builder will assure a line of defence against getting cheated out of one's money on an investment. Reputed builders will always ensure legal sanctities, structural integrity, and timely completion.
Construction Quality
Monitor every aspect of the construction process to drainage engineering, and attainment of acceptable levels of performance within the defined guidelines set out in the scope of work. Inspect and ensure the building's construction quality and materials used in the project to make sure the final deliverables are free from any construction-related defects in the future. Before finalising your deal, analyse the quality of construction by inspecting the strength of the structure, the floorings used, the paints applied, interior fittings, and accessories.
The size of the flat in an apartment
The house's size plays a major role in reselling your flat. With all the recent work-from-home trends, people are usually looking for homes that have more rooms and provide more privacy. However, these particular trends depend on the city or town where your property is located. For example, in urban areas, smaller apartments are more prevalent while in the suburbs, the buyers are more accustomed to larger and spacious houses. You must necessarily research which size of the home is more popular in your city and then invest accordingly.
The neighbourhood
The neighbourhood and locality have a major impact on the flat's resale value. An apartment that has more amenities and along with good safety has a higher resale value. Before purchasing an apartment, it is advised that you research several popular trends, the potential new plans of infrastructure, community areas, transit accessibility, and other necessary amenities that exist in the target area. This would be a good idea to opt for quick checking of the flat's neighbourhood. This will give you a fair idea of the neighbourhood.
Safety & Security
The must-have safety features for residential properties include fire-fighting provisions such as extinguishers, smoke detectors, and water sprinkler systems. Also, there should be provisions to tackle natural calamities such as heavy rainfalls, earthquakes, etc.
Also, the best security arrangement within the societies includes trained safety guards at the entry and exit points, CCTV surveillance, burglar alarms, and intercom systems. Ensure that the safety and security systems are in place and get updated regularly.
Also Read: Reasons Why Luxury Flats in Kochi Are Worth the Investment
The age of an apartment
The age of an apartment is very crucial as buyers consider certain factors like the lifespan of several elements like the apartment's roof, appliances, electrical systems, windows, plumbing, etc. Even 10-year-old apartments remain at their best if the maintenance cycle is properly followed. As one of the premium builders in Kerala, Varma Homes are designed with fine attention to detail that resonates across all its projects. The spaces are luxurious and reflect what you would only expect from upscale homeowners who will settle for nothing but the best when it comes down to their aspirations.
Storage space in a flat
This is one of the factors that is often overlooked while purchasing a house especially while purchasing a flat in an apartment. While this does not enhance the resale value of a particular flat directly, this usually makes a flat more in demand amongst the buyers. Homebuyers usually prefer flats that have adequate and intelligent storage spaces.
In modern houses, the homebuyers usually look for at least one walk-in closet that is attached to a master bedroom. The outdoor spaces for storage like assigned car parking, sheds for laundry activities, etc. are also taken into consideration.
Bottom line
As you start hunting for the perfect flat, it is important that all of your preferences are met. You need to take into account several different things discussed above in order to make an informed choice on which property will work best with them and also help when resale time comes around!
Of course, there are plenty of red flags that you need to look into while selecting a flat for sale in Kochi, but we have listed the most notable factors for a quick read. A good investment with wise decisions can help you live, and even earn a stable income for your future generation.