Common Myths about Home-Buying
Posted onJul 20, 2018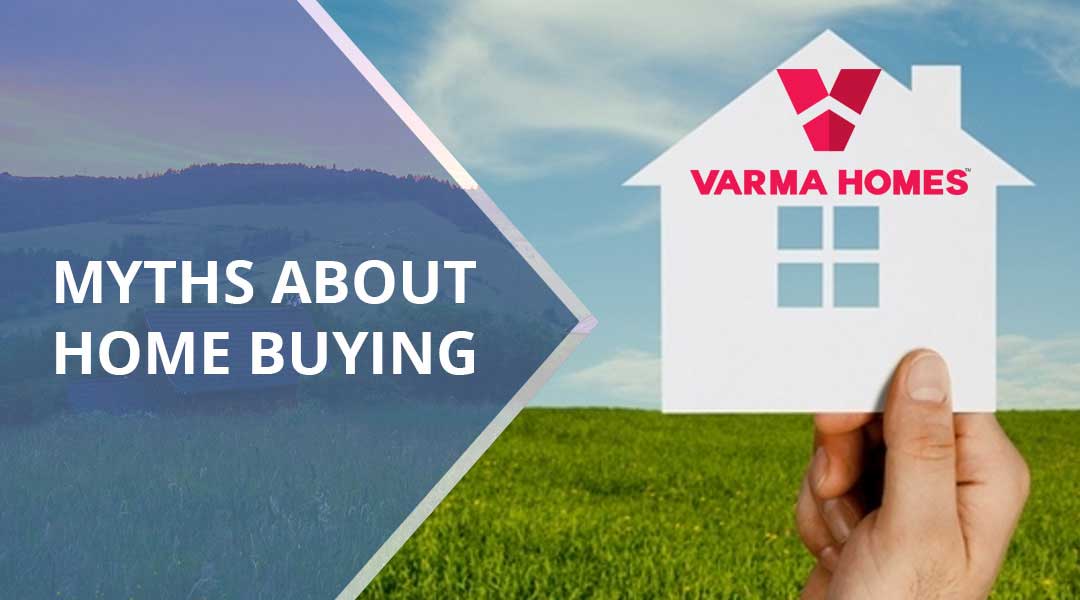 Apartment living in Kerala, Kerala
Buying a home is a major decision in one?s life. And there are obviously a lot of things to be considered, other than the financial constraints involved in it. A huge sequence of myths must be debunked that are not true before you actually think of purchasing a home, which will ultimately demotivates you completely.
?
The home buyers are bound to be clouded by the following most common myths:
1. A house must qualify as your dream home
Both financially and emotionally, home-buying can be a tough job as it is very important to buy a home that cater all your needs and wants. But it is not compulsory to look for a house that will fulfil all the things in your dream home wish list.
A few tiny changes like changing the wall paint colour or adding an extra storage space can be done so as to transform the new house into your dream home, no matter whether you buy villas or?new apartments in Kochi.
These are the basic remedies to resolve the trivial issues that arise after you purchase a house. A home buyer must consider the crucial aspects of a house like the location, its price, space, design, architecture, amenities, etc. well before he actually purchases it.
2. Renting vs. Purchasing
Some say it?s better to purchase a house and some say it?s cheaper to rent a house. The renting vs. purchasing has been a never ending debate. This decision completely depends upon the various requirements of the home buyers.
If you are planning to make an investment, then buying a home is always the best option. But if you are planning to settle in for a shorter period of time, then renting a house is a better option than buying.
Thus, owning a home is an investment, while renting is merely a living expense.
3. Owning plot vs. Buying flat
Similar to renting vs. purchasing; owning plot vs. buying flat has also been a never ending debate. The decision on whether you should purchase a plot of land or buy an apartment/villa absolutely depends upon one?s personal preferences.
It?s up to you, whether if you prefer to buy a piece of land as a real estate investment and plan to set up your dream house there in the near future or purchase?apartments in Kochi.
4. Home Buying ? A Risky Business
Buying or investing in anything is indeed a risky business. No investment is 100% risk free; whether if it is gold, market shares, mutual funds, bank deposits or real estate.
The fact is that every type of investment has its own pros and cons. A clever home buyer will scrutinize the pros of buying a home and work a way around the cons.
But if you are planning to purchase a house from the reputed and reliable?builders in Cochin, then you can be guaranteed of making the right real estate investment decision.
By now, you would have known about the most common home-buying myths. It?s high time that you debunk all the above mentioned myths and then go ahead with your plan of purchasing your dream home. Varma Homes wishes you a Happy Home-Buying!!! ???
If you are someone looking for?ready to move flats in Cochin, Varma Homes has got a wide range of luxury apartments in the various prime locations of Kochi.
The most dependable and trustworthy?builders in Kochi, Varma Homes? prestigious project of?Varma Maalika?in Tripunithura is to be inaugurated on 25th of February just after the inauguration of?Varma Regent?at Edappally that had recently held on 28th of January. (Hurry up, only a few units left!)
Varma Kottaram,?Varma Padippura?in Kochi,?Dr. Pais Heritage?in Trivandrum and?Varma Spectrum?in Thrissur are the ongoing residential projects. And many other residential apartment projects in the major cities of Kerala including Kochi, Thrissur and Trivandrum are in the pipeline.