Great ways to choose a safe abode for the elderly in your family
Posted onMar 31, 2022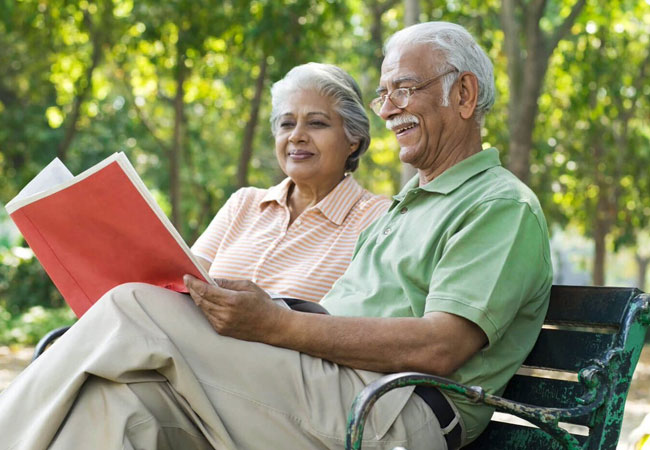 Investment strategies in Kerala, Kerala
When a person is young and vibrant, buying a property, especially an apartment, with basic amenities seems suitable. But those amenities seem to excessively sideline the needs of an aged person in most of the urban clusters. This elderly stage, which is appropriately called the second childhood, definitely needs the right concrete development that best fits all of their requirements.
With an annual growth rate of 3%, the senior population is expected to reach 319 million by 2050. So, creating a favourable environment for the aged generation should be a priority. The majority want to live in a serene setting with people who share their similar interests. Luckily, there are ample facilities available in this era to gratify their wish for a safe and caring abode.
Let us look at the factors that need to be considered while choosing an apartment for senior citizens:
Be Understanding
First and foremost, be sensitive to their feelings and requirements. Do not make picking an apartment seem like a daunting process to them. Never jump into buying any apartment without considering the services that the builders offer. A careful study and analysis should be done before selection so that the lives of your loved ones become happy and hassle-free.
A Reasonable Buy
The majority of senior citizens who purchase a home do so using their retirement funds. And having a home after they have passed their early years may appear to be a significant burden. Most financial institutions provide older adults with home loans with terms that can run until they reach the age of 75. But taking out a loan is unlikely to aid a senior citizen. Therefore, finding a property with all their necessary comforts and also one that will fit their budget is crucial.
Access to Conveniences
A senior citizen-friendly development should include ramps and elevators, as well as be constructed to accommodate the needs of its older people. Fewer accidents happen at homes when skid-free surfaces, easily accessible elevators, ramps with side rails, and support handles in bathrooms and balconies are assured. Inside the residence, there should be no unnecessary furniture or modifications. Search for an apartment that allows you to make such adjustments to the decor.
Health & Well-being
Check out properties that are close to mental and physical wellness centres and have access to 24/7 medical assistance. It's also crucial to make sure that transportation is available in the event of an emergency medical situation. Choosing places with peaceful surroundings could be a wonderful idea if you have easy access to diagnostic centres, medical shops, and other necessities.
Upgraded Security
Security is a factor that cannot be overlooked, given how vulnerable the elderly are. It is critical to have a security system in place to ensure their safety and avoid any unwanted hazards. For peace of mind, a secure development with effective security services is required. Security guards trained in fire safety and first aid should be on duty 24 hours a day in apartments with CCTV surveillance.
Transportation System
From the standpoint of the elderly, easy access to public transportation from home is one of the most desired amenities. Because of their age, the majority of older citizens rely on public transportation such as buses, autos, and trains. It would be advantageous if the bus stop and train station were both within walking distance of the apartment.
Recreation
Apartments with recreational areas are great for the elderly to take a break and restore their sense of peace. If not, look for flats that are close to gardens and parks. This also provides a place for senior citizens to go for walks and socialise. Elderly people like engaging with others, which helps to alleviate loneliness by keeping them active throughout the day.
Always choose a trusted builder while entrusting the safety of your loved ones. Varma Homes has effectively established itself as one of Kerala's most trusted builders since its inception. With the most advanced facilities and eco-friendly aspects, we present you with a modern lifestyle of luxury, convenience, and comfortable living. We've made it our full-time goal to provide the best service and quality in our pricing range, and we've succeeded time after time. Currently we have apartment developments in Kochi, Tripunithura, Thrissur, and Thiruvananthapuram.