Is Buying An Apartment Better Than Renting One In Kerala?
Posted onJul 20, 2021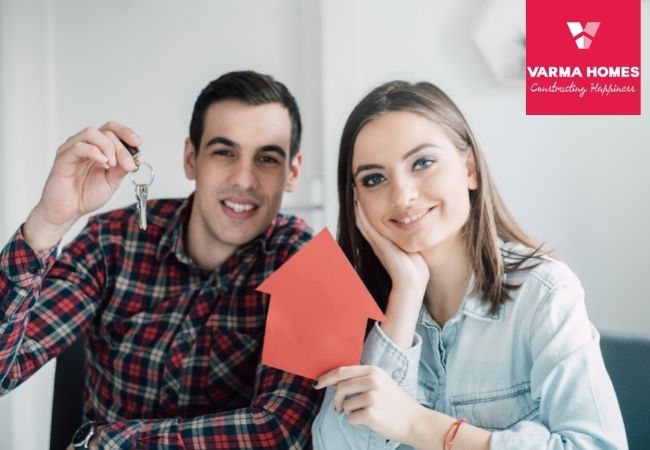 Investment strategies in Kerala, Kerala
The desire to have a place to call home is what provokes the majority of people to own an apartment. But sometimes, they are stuck in the EMI vs rent dilemma and hence they are hesitant to take a good decision. Many questions may arise, such as whether it is sensible to pay more for an EMI when I can rent it for a significantly lower price, or whether I can handle the bank loan interest, and so on. Yet, in the end, most people choose to settle down in their own home.??
Now it seems that the residential real estate industry is at its best now with several favourable factors that force people to buy an apartment in their favourite location. People can access loans at historically cheap interest rates now. Owing to the RBI's decision to lower the repo rate, home loan rates have fallen below 7* percentage, compared to 8-9* percent a year ago. If you have adequate monetary wealth, you can purchase an apartment. Though, if you do not, then also, you can try to purchase a home with EMI. After paying high monthly rent, you will eventually buy your home. Paying EMI is better than paying high monthly rents. After all, finally, you have your own property to call "Home".?
In the case of renting, rent is a monthly payment that does not result in the creation of any physical asset. Paying EMI, on the other hand, has important impacts: it not only gives you present shelter but also advances the proportional possession of the property. While it is true that renting relieves one of the stresses of EMI payments, property taxes, & other legal concerns that come with owning a home. Unlike apartment owners, renters do not have to pay for maintenance or repairs, & they do not have to pay property taxes. However, owning a property as an investment might save you a significant amount of cash, thereby leaving you to build equity and also the appreciated land value will promise you a huge return on your investment.?
Make the Correct Decision!
Owning your own home is desirable, & the time is when you can afford it. Affordability is usually a crucial factor when it comes to purchasing your own home. As a rental, you will not find a decent property for less than 15-20k rupees in a good area, so even if you stay there for 15 to 25 years, you won't have a home to call your own. However, if you buy it with a home loan, you have a home of your own; you won't have any trouble settling down when you retire, a home increases your net worth & credit score, your future generations have an edge over others, and so on.
Without a doubt, owning an apartment is a worthwhile choice rather than renting one. Renting does not allow you to build equity in the same way that buying an apartment does. Also, your rent could increase at any time. You're perhaps under the control of your tenant, who may order you to leave or defer repair demands. But, when you take out a loan to purchase a home, you're already mindful of the EMI you'll have to pay over time. But it is worth than renting. Let's look at a real estate property in Kochi as an example. Consider the following scenario: You need to pay 20K average in rent to get a housing, with around 5% increase in rent per year. The rental range will increase in the next ten years too. On the other hand, if you purchase a nice apartment for 40?60 lakh & pay an EMI of 30K with today's lower loan interest rate for a period of 20 years, you will save a huge amount in the long run. Also, it might be possible that in twenty years, the price of your apartment will also increase. So, think about whether you want to invest in it. That is, do you want to pay around 2.5 lakh in rent per year or do you want to own a house that will be an asset to you?
Wrapping up,
In fact, renting has its own set of benefits, such as flexibility, HRA, & lower monthly costs, among others. But when it comes to apartment ownership, it offers a long-term investment with the potential to create equity & raise the value of your house over time, as well as tax benefits & the option to transform your home into a source of income & integrate yourself into your community. Furthermore, by taking the step of purchasing your own home, you provide greater stability for your family's lives as well as their social lives.?
Besides, the sense of security & pride that comes with owning a house is unrivalled. And it is better to own your dream apartment through a mortgage, since it'll be all yours after a few years & you won't have to pay for it. But a rental house will always be for rent & you'll be paying for it for as long as you live there. Hence, it's quite obvious which option is the greatest.
So, don't get caught up in the buying vs. renting debate any longer! Buy your dream home with Varma Homes, one of the leading builders in Kerala, offering apartments in Kochi, Tripunithura, Thiruvananthapuram, Thrissur and Kozhikode with top-notch amenities.