Why You Need To Do Real Estate Investment Now
Posted onMay 15, 2020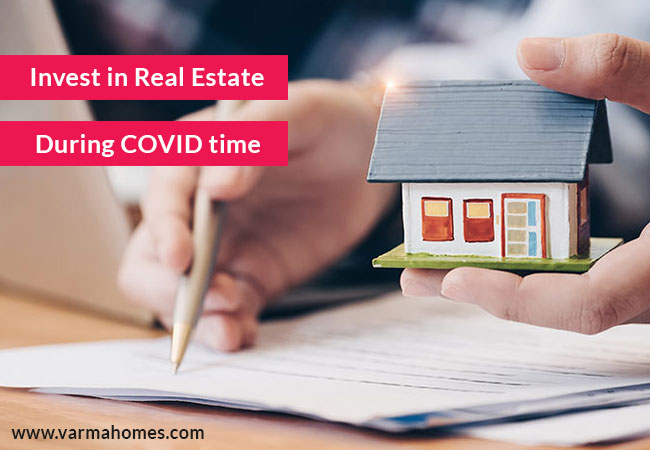 Investment strategies in Kerala, Kerala
When this 2020 rolled in, all was set to celebrate the colours of happiness, positivity, and love, but contrarily, we all got locked down in our homes. Due to this pandemic Covid-19, the whole world is facing a threat that will keep to haunt us for a long period. Individuals have seen crucial changes and disappointing depreciation of their investments. Moreover, the stock markets have crashed, fluctuating gold prices, equity funds and shares hitting a slashing low. So living in this period of crisis, we can realize that the best investment option is definitely investing in real estate. Hence let?s go through the reasons that will help you to better to think of investing in real estate during this lockdown period.
?
Highest Of All Times ROI
Based on data from NCREIF (National Council of Real Estate Investment Fiduciaries), realty market helped individuals to return an average of 9.85% over the past years. This is obviously higher than all other investments like equity funds, shares, bonds etc. Since real estate has high tangible asset value, no matter what is the current situation in the world right now, you can hold this asset tangibly that will increase its reliableness and return on investment.
?
Supply and Demand Breakthrough
Real estate is a tangible asset made up of property and the land on which it sits, and like other assets, real estate is also subject to supply and demand. Now the supply is less and during this time, supply-demand breakthroughs will remain to profit the investors. Investing in real estate during this time will definitely benefit the investors.
?
Stable Investment In The Current Scenario
Real estate is the best asset class in the investment hoop, as a more reliable choice offering steady returns when it compared to the highly volatile stock market like gold or stocks, that might comes with increased risks and you might lose money. But when you invest in the realty market and rent out the property you can benefit a lot. The rental yield from the realty market is much high than returns on any conventional sources of investment. So real estate is one of the best attractive and stable income return even in this lock-down period.
?
Reduced Home Loan Rates
In the wake of the Coronavirus outbreak, it is the right time for those who chasing a life goal to own their own beautiful home. With banks beginning to lower down lending rates, more individuals are expected to take the plus of the incentives to purchase residential property as the lower EMIs would nearly match their current rents. So if you are among them then no more waits,? reap the benefits now!
?
Significant Opportunities For NRIs To Consider Investing In Indian Real Estate

Due to this crisis, NRI's coming back to Kerala post lockdown to settle their business, and so they will be looking for apartments which are as per their standards and within trendy design and construction. NRIs can turn this present scenario as the opportune time to invest in real estate on the shoulders of less home loan interests, currency devaluation etc. So go ahead, make its best use and realize your lifetime dream.
?
In short, amidst this coronavirus outbreak all around, it should be better to think of making an investment in real estate that will give you major returns in the future. This Lockdown period Varma Homes, the top builder in Kerala offers apartments that stand for superb quality, comfort and happiness packaged with ample incentives transforming lockdown blues to knock down your dream apartment into reality with lucrative offers. Use this uncertain time to choose the best ever secure and safe investment which guarantees higher returns and notable appreciation.? Book your dream asset with Varma Homes, we have affordable luxury apartments in Kochi, Trivandrum and Thrissur and make a? happy ending during this lockdown period.