What are the Common Mistakes to Avoid While Investing in Real Estate ?
Posted onSep 27, 2022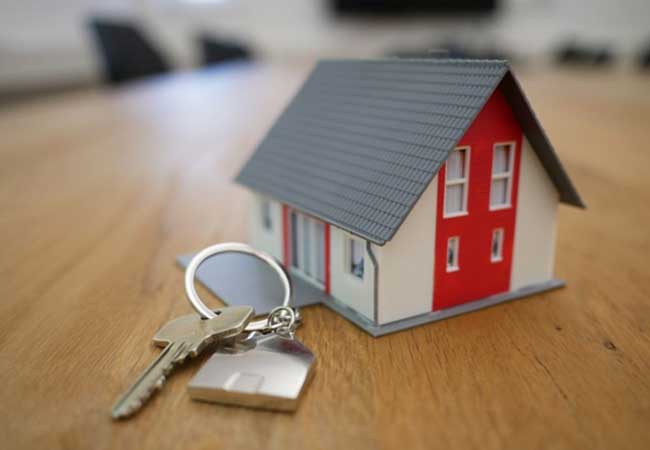 Investment strategies in Kerala, Kerala
Diversification and variety are crucial in life, be it in our personal sphere or our investments. Keeping all your arsenal under one shelter can have disastrous results at times, which makes it even more important to have multiple investment options. Real estate is a popular option among a number of people today, thanks primarily due to the safety and high returns on offer, but it is often seen that investors make blunders while investing, blunders which can have a harsh impact on their income in the future.
If you do not want to commit any major mistake while investing your hard earned penny, flats in Thrissur by Varma Homes are one of the perfect examples for the same. If you're just getting started in real estate investing, don't expect to become an expert overnight. You can indeed make money buying and selling properties, but it takes knowledge, determination, and skill. It also helps to know some of the classic mistakes that others make when they start investing in property, to help you avoid making them as well.


Mistakes to Avoid While Investing in Real Estate are as follow
1. Not Having A Clear Investment Strategy
You should have a plan before you invest your hard-earned money in any venture. It's imperative when it comes to real estate. You should first identify where you want to invest your money. Residential homes are good options for beginners. On top of that, they also make for an easy sale later on.
2. Not Doing Your Research
Another simple yet crucial step in real estate investment is to do your research. It might be tempting just to buy a property you like and hope for the best, but that's not how this industry works. You need to understand first what you're getting into, where you're investing your money, the potential returns (if any), and other related aspects.
3. Not Considering The Location
Location is a major factor when it comes to investing in a real estate property. One of the most major mistakes to avoid while investing in real estate property is not taking the location into serious consideration.
Most people compromise on the location of a place if it costs less. This is one of the major mistakes to avoid while investing in real estate property. You might as well choose a good real estate property with the best facilities and resale value than pick a real estate property that is cheaper with numerous loopholes.
4. Neglecting The Reputation Of The Realtors/Builders
This is one of the most important things to keep in mind when planning to invest in real estate. Real estate brands and builders are the backbone of good real estate property and help in investing in one. So, when you seek a real estate brand for getting a property, it is essential to know that they are well known and have a good reputation and brand name in the market.
Make sure that you keep in mind that not taking notice of the real estate brands you seek out is one of the important mistakes to avoid while investing in real estate.
5. Lacking Proper Paperwork
The next common mistake to avoid while investing in real estate is nothing but not having structured paperwork. Paperwork needs to be on point to have a smooth registration process and handover of the property. Investing in good and strong paperwork is the best way to make the right decision.
6. Blindly Trusting Others
A number of people who purchase property are first timers, who often rely on the word of others when they invest. Blindly trusting a third party while investing can be extremely stupid, for people are bound to do things in their best interest. Blind faith can lead to you spending more than what is necessary or purchasing real estate which doesn't suit your requirements. One should consult experts in order to get a clear picture and rely on the word of those who have a proven record of offering good deals.
Committing mistakes is part of human nature, and while we cannot completely wipe out mistakes, we can learn from them. Remembering a few simple points can ensure that your real estate investment doesn't become one of the biggest mistakes of your life.
The reality is that if investing in real estate was easy, everybody would do it. Fortunately, many of the struggles endured by investors can be avoided with due diligence and proper planning before a contract is signed.
If you want to avoid making mistakes and want to invest in a real estate property that you think would provide you with the best results in terms of the property of value and return on investments, then you should check out the luxurious Flats in Trivandrum by Varma Homes and get your investments sorted.