THE NEW TRENDSETTER: COMPACT HOMES
Posted onAug 27, 2019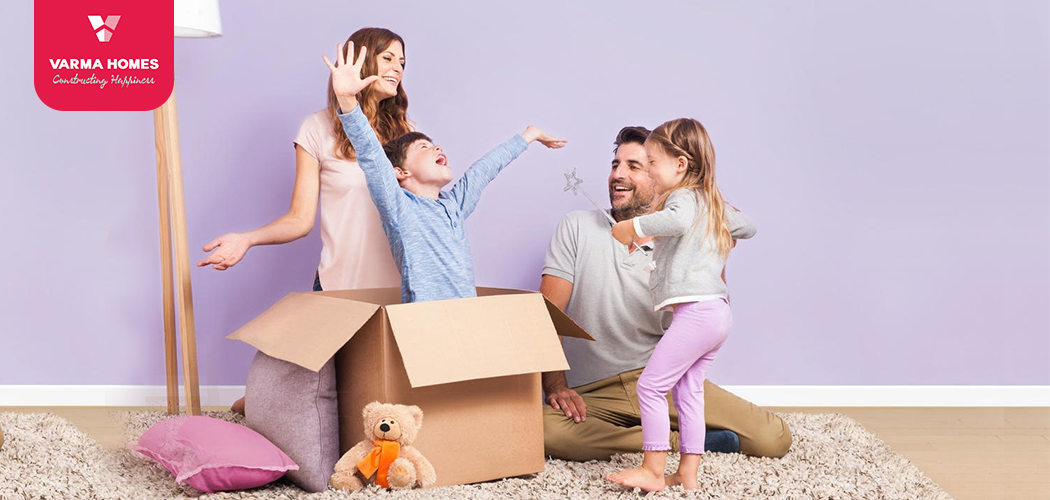 Kerala, Real estate market trends in Kerala
As our nation is fast-moving from developing to a developed one, affordable housing is essential for living. The lack of non-availability of land, substantial land prices and the increasing housing prices have now become the driving factors for the significant demand for compact homes. ?Most of the nuclear families in India preferred for compact homes, as the large space is not in their priority list. They don?t like to spend their hard-earned cash on those unnecessary spaces. On the other hand, they opt for a compact home which helps them for additional investment expenses. Compact homes are easy to manage for the nuclear family, yet large enough to put up the future of their children. With growing urbanisation and migrating employees, the demand for small and smart homes is also on the growth. Migrating employees like to settle in a flourishing city for good. Progress in rural infrastructural development and government concentrating on affordable housing programs below their agenda of housing for all before 2022, the compact housing scheme has become one of the most significant aspects in today?s picture. So let?s check out some advantages of a compact home, which are making it a smart choice for home buyers.


Affordable- Costs of smaller apartments are comparatively cheaper. The idea is in line with the government's affordable housing program. Not only this, these compact apartments are armed with all modern amenities which offer a modern & elegant living experience.
More Energy Efficient- Compact homes are often more energy-efficient as they have less space to heat and cool, which means they have a lower environmental footprint.
Less Maintenance & Cleaning required- Large houses need a lot of maintenance costs, while compact homes are budget-friendly and typically easy on utility bills. Small room means less time paid on cleaning and home maintenance. This has been a big bonus for family, as it means to spend more time outside, doing things you love. With the smaller space, you can do most of the maintenance work yourself and save cash the cost of labour.
Optimal Utilisation Of Space- Small-sized apartments let optimal utilisation of space which usually lacks in large apartments and leads to space wastage. Compact homes are carefully designed to provide everything though guaranteeing that no space is wasted.
Good Resales- Because of the high demand for compact homes, it's resale value is considerably higher. This means that owners of such homes can get a good return for investment on their home without any hassle if they desire to relocate or move into larger homes. ?Hence compact homes are trending a lot at current for numerous good reasons, the resale will be easy.
Smartly Designed- Compact homes can be constructed to outfit a high functional lifestyle. With the smart set of principles, you can design these compact homes to get the feel like a spacious space. Such as using large windows for sufficient lightening and to lessen the compacted feeling, keep the ceiling length as high as possible, lessen as much as furniture and focus more on appliances of wall hanging, give a small utility area or balcony. Compact homes allow crafting the house reliant on one?s likings and necessities. You can easily introduce the latest trend of home decors in compact homes. As these have less space, the decor expense will be very less.
Living small takes creativity, ingenuity and flexibility. A big home may be a dream for someone, but a smaller home may be the smarter and the flexible choice for those who need to save money and time. Now various reputed builder is developing compact homes with all the luxurious amenities that one could think of in big homes or villas. In place of constructing it in the house itself, they are building community-based homes and offering facilities for the whole community. This is the safest and smarter choice, as many buyers are looking for small compact houses to live at their favoured location, nearby conveniences, and the best thing is they get it at a reasonable price. What are you exactly looking for? Are you looking for such budget-friendly compact apartments in Kerala??If you are looking for your dream compact apartment housing project in Kochi, reach out to us, Varma Homes, the trustable name. ?One of our ongoing compact apartments in Kochi is Bougain Heights, located in the most tranquil living environ of Chottanikara. It is a 2 BHK & 3 BHK compact apartment with all the modern amenities including fully automatic lifts, intercom facility, children?s play area, gymnasium, firefighting system, 24/7 power backup, 24/7 water supply, surveillance camera, ?security, car parking,? landscape garden, conference room and breath-taking surroundings with spectacular scenic view of nature. All together Bougain Heights is simply the budget-friendly compact homes with comfortable living, tranquil nature and beyond values. Give us a call to book this stylish apartment and make way for tomorrow?s soothing living!