New Year 2019, New Home in Kochi? Catch Varma Homes!!!
Posted onDec 27, 2018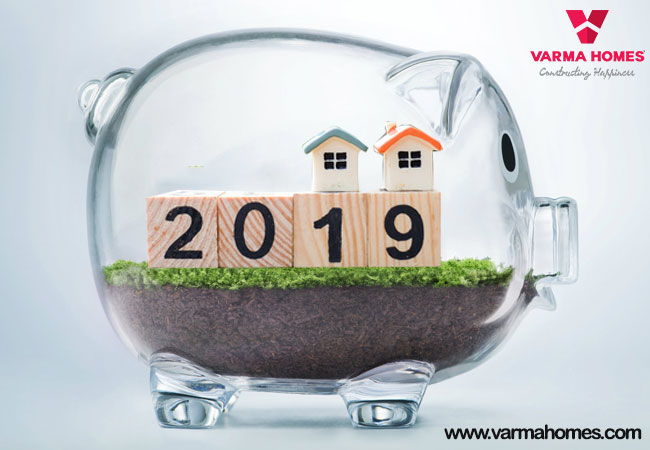 Kochi, Real Estate Market Trends in Kochi
Another year is coming to an end, a new year soon begins! The beginning of the year is the time for fresh starts. If you have any plans of owning your own home in the heart of Kochi to celebrate this New Year and to arrange a party inside your apartment for like-minded people, then head off to Varma Homes. You can get the best apartment in various zones of Kochi. Owning a home is dreams come true in anyone?s life, as it is the most valued possession and a lifetime investment. For this, you have to choose the right builder with the good track record.
Celebrate This New Year with Varma Maalika I
?Varma homes, the leading builder in Kerala with a proven record of accomplishment and years of expertise. We always maintain to keep promises to our customers. One of our major ready to occupy apartment furnished for the NEW YEAR 2019 is Varma Maalika I which is situated in the most tranquil living environ of Kochi, Tripunithura. It is away from all the hustles & bustles of the city, but it has close proximity to all urban development, which includes numerous educational institutions, shopping malls, temple, multi-specialty hospitals etc. It is perfect for those who need a tranquil life.
This project offers exclusive 2 & 3BHK luxury homes ranging from 890sq.ft to 1310 sq.ft with the perfect blend of opulence and comfort. The luxury budget home is built with love, filled with extra comfort, and are designed to create happiness among people. Each wall, nook, & corner of this apartment has a story and offer true love, happiness, and comfort.
Welcome this New Year with Varma home and bring more joy and peace to your life. A new home means an electrifying new beginning, new friends, and new environs to explore. If you are ready to purchase our ready to occupy apartment Varma Maalika I or wants to know further about Varma's Maalika contact us soon and avail the big surprises that await you in these holidays!
Why We Stand Out Unique From Others?
We perfectly comprehend that this industry is one among the most competitive spheres. Therefore, we put our best to bring advanced luxurious apartments and flats to our clients to align with their demands and to reflect their lifestyle. We always created milestones by making new success stories to our journey by constructing excellent spaces with outstanding superior quality, services and focusing on fulfilling the desires of our employees. We are confident that we can continue our successful journey with our uniqueness from other builders. We remain unique from others with our insights and unique styles. We can proudly deliberate the skill sets that make us unique from others are:
. Customised solutions
. Zero compromises on Quality?
. Professionalised work execution
. Transparency in dealing with clients
. Reliability & Timely delivery
. 100 % Customer Satisfaction
. End-to-end execution
?
Varma Homes emerged as the pioneer developer for delivering various apartments across Kerala. We are now in 3 major cities of Kerala which include, Kochi, Thrissur and Trivandrum. We are now on a mission to construct happiness by building new apartment projects for different regions across Kerala. Enjoy this New Year with Varma Homes, Book now and benefit early bird offers!!!