Varma Homes Launching in Thrissur With New Projects
Posted onJul 20, 2018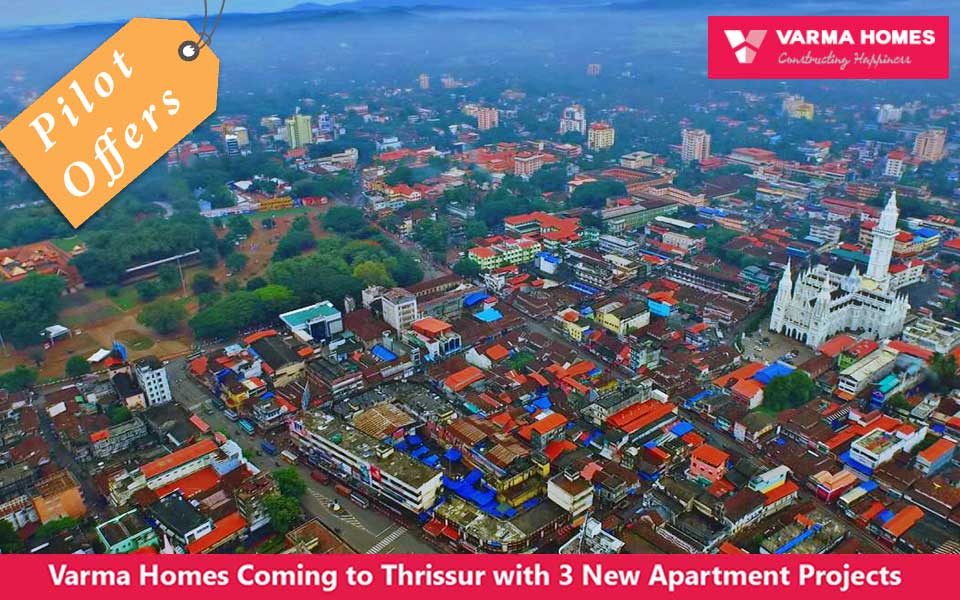 Varma Homes has rapidly secured the trust of people in a short span after its active operation from the year 2016. Being one of the?top builders in Kochi, Varma Homes is all set to enter into the real estate map of Thrissur with some prestigious projects. We will be soon launching?3 new residential projects in Thrissur?with a total number of 200 apartments. We are offering modernized living apartments in Thrissur and all our projects are designed on the concepts of trendy engineering designs and are the perfect homes that people dream of. We have had a great deal of interest in these apartments. The projects are coming up at Ancherychira and Kottapuram.
?
Presently Varma Homes is constructing 2 residential?apartment projects in Kochi. The first one is Varma Regent which is compact?apartment project in Edappally?and the later is Varma Maalika which is a?luxury apartment project in Tripunithura. Varma Homes promises timely handing over and the handover of Varma Regent will be in December 2017. For Varma Maalika the piling works have been initialized as of date. Both the apartments in Kochi are selling quickly and we expect the same level of demand for our upcoming apartments in Thrissur.
?
Positive Aspects of Living in Thrissur
?
Thrissur is synonymous with the world famous Pooram Festival - "Thrissur Pooram". The land of Thrissur is well-known for its rich history, cultural heritage, archaeological wealth, pilgrim centers and renowned educational institutions. The city has witnessed a strikingly stupendous real estate development in the recent years and it is still going on. The availability of land, superior condition of law and order, well-known academic organizations made Thrissur one of the most preferred places to live in Kerala. Also, the swelling prestige of Guruvayur Temple and other famous pilgrim centers uphold for the establishment of more apartments and flats in Thrissur. Not only people from the city and around but people from all other parts of Kerala consider Thrissur as one of the best options for real estate investment.
?
?
So it might be a convenient decision to make a real estate property investment in Thrissur. It will be wiser if you choose a reputed builder like Varma Homes that promise timely handover of the project. As of date launch offers for first few units are available for all 3 apartment projects in Thrissur.?Call +91 9645 88 33 33?for more details.